Regular price
$997.00 USD
Regular price
Sale price
$997.00 USD
Unit price
per
Sale
Sold out
It's more than a community, it's a movement. Don't let the opportunity pass you by - we're transitioning to an annual subscription soon. Join us, and take your eCommerce journey to the next level.
Become an Akemi Lab Mastermind Member Today!
Lifetime Access to an Array of Exclusive Benefits

Biweekly mastermind calls with the Akemi team and 24/7 community access ($500 value per call)

Weekly Market and Ad intelligence from leading softwares ($997 per year value)

A vibrant community of savvy ecommerce entrepreneurs and investors ($50 per month value)

Conversion-optimized Shopify template to boost your sales ($50 value)

Our ChatGPT Automation Prompt Sheet ($497 value)

Comprehensive course access to hone your skills ($997 value)

Exclusive networking opportunities with Arie and our engaged community ($2,997 value)
Elevate Your Online Business Game

Unlock the Ultimate Growth and Networking Opportunities Tailored for Online Entrepreneurs.

A Unique Experience for Intermediate and Advanced Entrepreneurs.

Discover a mentorship group dedicated to helping you excel in ecommerce, AI, digital marketing, design, business research, investing, strategies, and more. Join our exclusive community, and gain access to a supportive environment for learning and growth.
A Mastermind for Every Entrepreneur

From New Beginnings to Established Success: We Welcome All Entrepreneurs.

Our diverse community includes members with multimillion-dollar revenues, six-figure ventures, and those who are just starting. No matter where you are in your journey, you'll find the resources and guidance you need to achieve your goals and reach your full potential.
Personalized Coaching for Maximum Impact

Opt for a package that includes one or more coaching calls, and Arie and the Akemi team will reach out to you within 24 hours of your purchase to schedule the call(s). We'll prepare information ahead of time to ensure your calls are highly productive.
View full details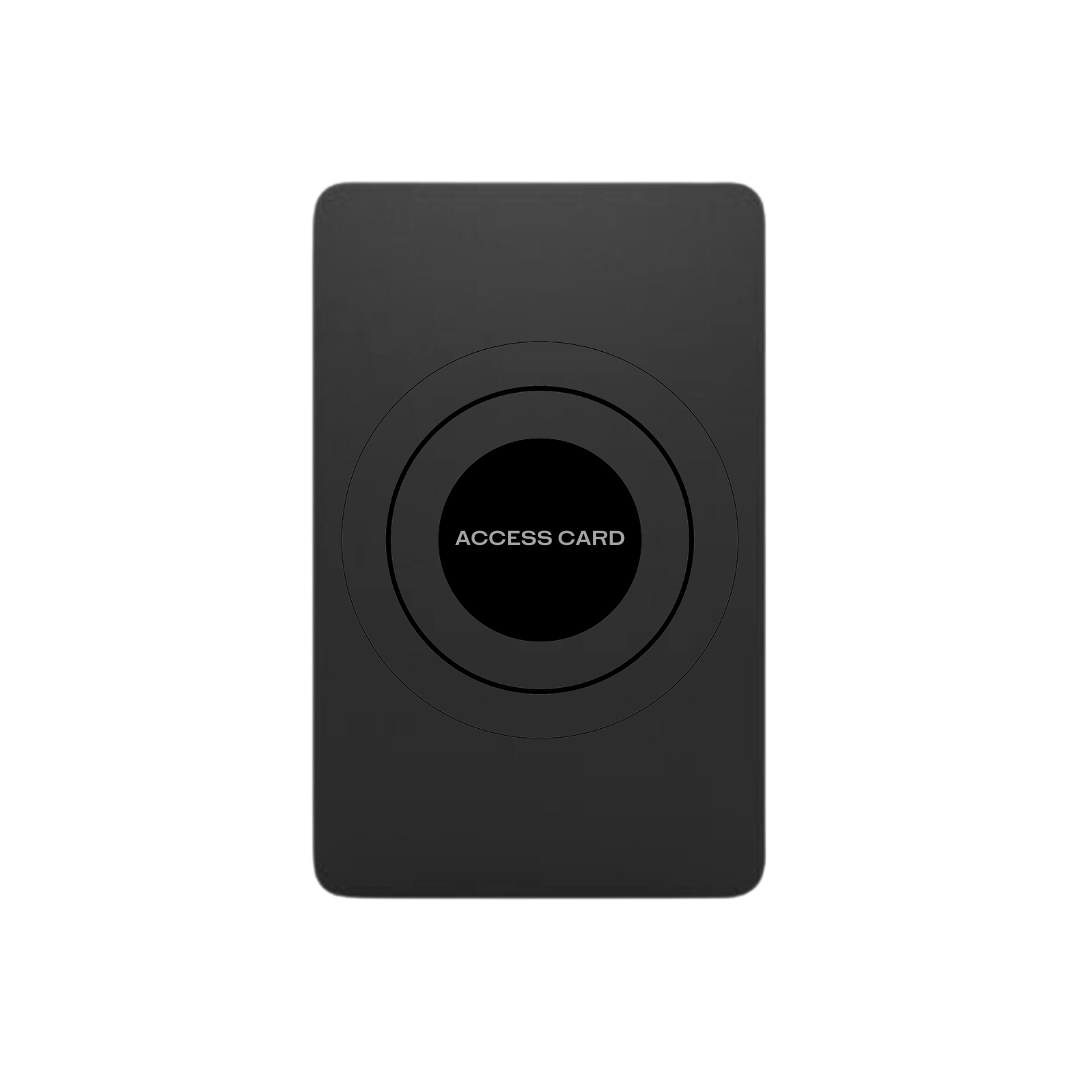 Experience Unmatched Value as an Akemi Lab Mastermind Member: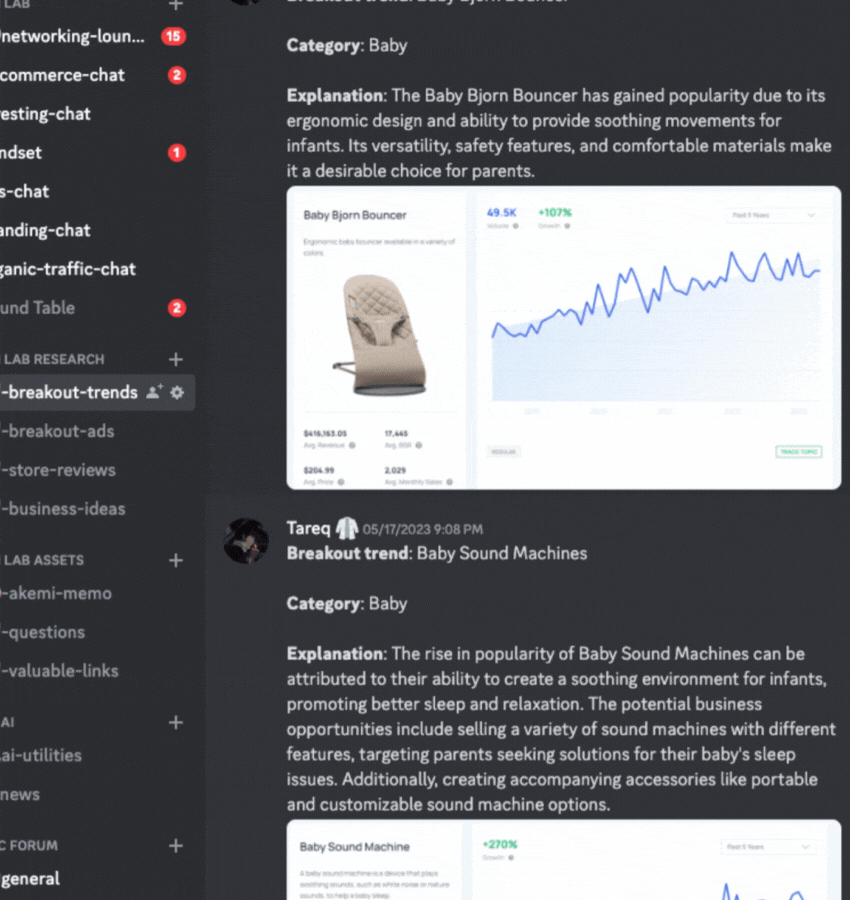 Ecom Breakout Trends

Stay ahead of the eCommerce curve. Here, you'll discover the hottest market trends as they emerge, giving you the competitive edge to capitalize on opportunities before others even notice them. It's like having a crystal ball for eCommerce!
Ecom Breakout Ads

Uncover the secrets of successful advertising. Get first-hand exposure to the most effective ad campaigns and learn from their strategies. Gain the inspiration you need to create your own high-impact ads and rocket your brand visibility.
Ecom Store Reviews

Learn from the successes and failures of others. We dissect top eCommerce stores, gaining valuable insights from their strategies. It's like a masterclass in what works and what doesn't in the world of eCommerce, saving you from costly mistakes.
Business Ideas

Entrepreneurial minds meet to spark creativity. Here, you'll find fresh, innovative ideas and concepts ripe for the taking. This is your brainstorming hub, where your next big idea might just be a conversation away.
AI Hacks For Productivity

We explore the cutting-edge tools that are revolutionizing how we work. Discover AI utilities that can automate tasks, boost your productivity, and elevate your eCommerce operations. It's time to work smarter, not harder.
Investments (Crypto, Stocks, etc.)

A deep dive into the world of finance. From stocks to crypto, we discuss investment opportunities that could lead to your next windfall. It's the perfect place to gain financial insights and elevate your investment strategy.
Collaboration

Unlock the power of networking. Here, you have the unique opportunity to connect with influencers and fellow entrepreneurs, exchanging ideas and forming strategic partnerships. It's not just about growing your network, but about fostering relationships that can accelerate your business growth and open up new opportunities.
Wins

Immerse yourself in a culture of celebration and motivation. Here, members share their victories, big or small, providing a constant stream of inspiration for the community. Every win, from a successful product launch to a breakthrough in customer growth, is a testament to our collective progress. Join us in celebrating these milestones and fuel your ambition to achieve your own.
Exclusive Access: Your Ticket to the Ecommerce Elite
Our Bi-Weekly Mastermind Calls are your gateway to the latest strategies and trends. Interact with Arie, the Akemi team, and successful entrepreneurs. Leverage collective wisdom, stay ahead, and seize your next big opportunity. Every call missed is a chance missed. Be in the game!
Place Your Order

Choose your preferred package, complete the payment, and you'll be on your way to unlocking the full potential of our Mastermind.

We Deliver Your Order

You'll receive an email + PDF with instructions on how to access the Mastermind channel as well as your Shopify Brand Starter Kit.

Get Value From Day 1!

Start reaping the benefits immediately as you dive into the wealth of knowledge and resources provided in our Mastermind.
F.A.Q
Can I get a refund for it after purchasing?

We totally get the significance of this decision, but here's the thing: our product is a treasure trove of intellectual property and valuable resources, so we just can't offer refunds. But hey, don't worry! Our offerings are jam-packed with value, they'll make you feel like an e-commerce rockstar in no time!
How do I access the Discord Mastermind channel?

Once you've completed your purchase, you'll receive an email with super-easy instructions on how to join the channel. Simply follow those steps, and voilà! You'll find yourself mingling with like-minded e-commerce enthusiasts in our fantastic Mastermind community in no time. Just remember to bring your A-game, and let's rock this together!
What kind of support can I expect after joining?

After joining the Discord Mastermind channel, you'll be surrounded by a community of e-commerce wizards who are always eager to help. Got questions? Just shoot 'em our way, and our experienced team or fellow members will swoop in with answers faster than a speeding bullet. Plus, we'll provide you with regular updates, tips, and resources to keep you on top of your e-commerce game. So, buckle up, and let's ride this wave of support together!
Can I still succeed without the 1 on 1 coaching call?

Sure thing! While our 1-on-1 coaching calls are like e-commerce power-ups, you can still conquer the game without them. Our Discord Mastermind channel is packed with resources, tips, and an incredible community that'll help guide you on your e-commerce quest. So, if you decide to go solo without the coaching calls, fear not! You'll still have plenty of tools in your arsenal to become an e-commerce superstar!
If I don't buy the 1 on 1 coaching calls now, can I still take them later?

We understand that timing is everything, and we're all about flexibility here. So, if you decide to skip the 1-on-1 coaching calls for now, no worries! When you feel ready to dive into personalized coaching and elevate your e-commerce prowess, just give us a shout, and we'll make it happen. After all, our mission is to help you shine in the e-commerce universe whenever you're ready to blast off!
Can I collaborate with other members of the Discord Mastermind channel?

Our Discord Mastermind channel is like a bustling e-commerce metropolis, and collaboration is the name of the game. As a member, you'll have the chance to connect, brainstorm, and team up with other e-commerce trailblazers to create some serious magic. So, get ready to unleash your inner networking ninja, and let's make those sparks fly together in the pursuit of e-commerce greatness!
Are there any additional costs after joining the Discord?

No hidden fees here, friend! Once you've joined our super-charged Discord Mastermind channel, you can enjoy all the perks, resources, and camaraderie without any pesky extra costs lurking in the shadows. We're all about transparency, so you can focus on crushing your e-commerce goals and dancing your way to success without worrying about any surprise expenses. Now, that's what we call a sweet deal!
Do I need to book my 1 on 1 coaching calls all at once?

Nope, no need to break a sweat! Our coaching calls are flexible. You don't have to book them all at once – just schedule them at your own pace, whenever you're ready for a dose of personalized e-commerce wisdom. We're here to work around your busy life and ensure you get the most out of each session. So, feel free to savor those coaching calls and indulge in e-commerce enlightenment when it suits you best!